29th July 2019
The 850,000 square meters big theme park Mirabilandia, located in Italy opened last Friday evening their newest attraction "Desmo Race" in addition to the new park area "Ducati World". Desmo Race is the first interactive double-track dueling coaster and allows guests to take on a two-seat motorcycle – which simulates driving a V4 Panigale. It is possible to challenge each other along two parallel tracks for a head-to-head race.
Braking and accelerating are in the driver's hands, who has to face every turn taming the rumbling engine. Everyone has the opportunity to feel like a real racer (minimum age 6 years old and 120 cm in height) and can experience the thrill of a motorbike race.
With a secret opening planned at 23:00, usually the Park's closing time, the Ducati rider Michele Pirro was the first person to try the long-awaited attraction yesterday evening. All those who were present were able to challenge each other on the Desmo Race track until 1 p.m. The whole Ducati World area was full of visitors in red since the first 1000 Desmo riders had been given a special limited-edition t-shirt as a gift in order to celebrate this unique evening.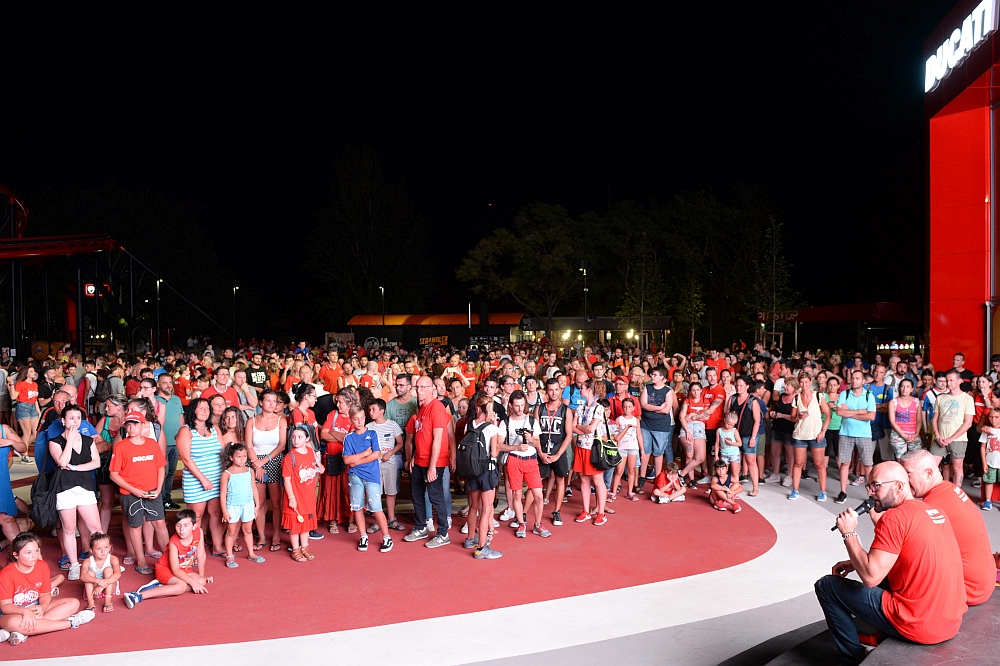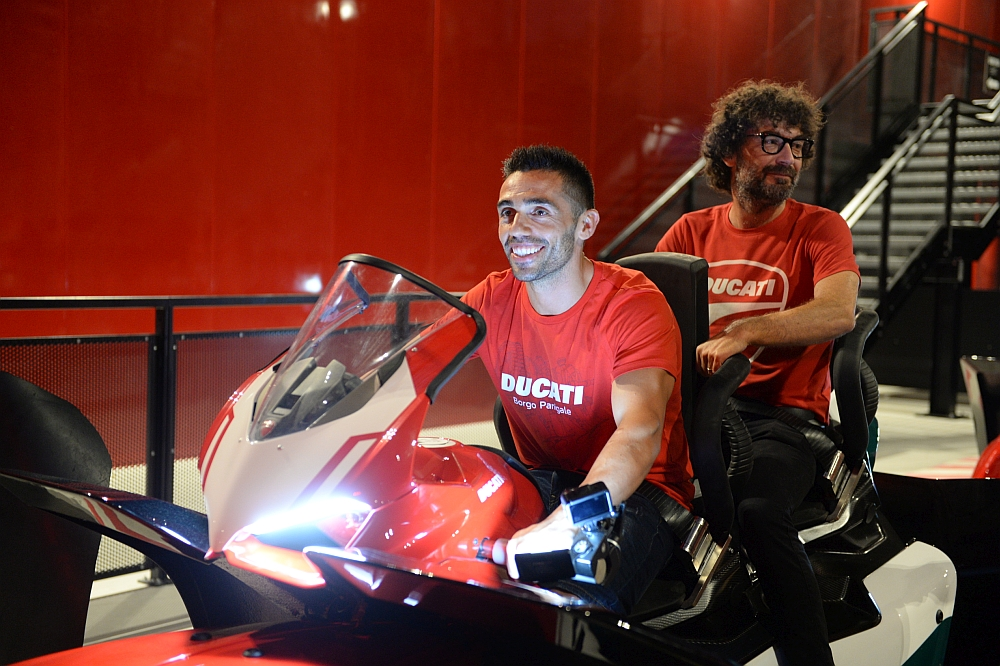 "As already happened on other occasions, Mirabilandia does not follow history: it writes it. Desmo Race is a world-unique coaster, not only for its technical characteristics (two motorbikes that compete, leaving the rider free to accelerate and brake at his/her will), but especially for the emotions it gives to the public. We could have chosen a longer and higher coaster, but instead we chose an attraction which allows children and adults to have fun in the same way as if they were riding a Ducati. In other words, it is just as we have always said: you will not have to wait to grow up."

Riccardo Marcante, Mirabilandia's General director
Andrea Dovinzioso, Ducati Team MotoGP's official Pilot, tested the new interactive rollercoaster and he enjoyed it. He said that it feels as realistic as sitting on his own motorcycle and the guests can accelerate and brake just like in a real race.
But "Desmo Race" is not the only new highlight located in the new "Ducati World" themed area. The area also features several other attractions like the experience Building. A building hosting cutting-edge simulators, where every Ducati fan will find the motorcycle manufacturer's most renowned models on permanent display, with the aim to see up close every single detail. And also some food stalls and a big merchandising store dedicated to the motorcycle brand can be found in the new park's area.
For more Information, we advise to take a look at the official park website.
Image and Information source: Mirabilandia
All Statements and information are subject to correction.